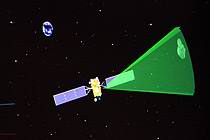 On December 14, Shanghai GM and Subaru submitted the recall report to AQSIQ respectively. On the same day, the General Administration of Quality Supervision, Inspection and Quarantine of the People's Republic of China issued news that top Mercedes-Benz China will also recall nearly 5,000 cars starting on February 15.
Shanghai GM recalls more than 77,500 GL8s


On December 14, Shanghai General Motors submitted a recall report to AQSIQ saying that from today, the department that recalled production from November 1, 2010 to November 3, 2012 will have GL8 luxury commercial vehicles, a total of 77,579 vehicles.
The recalled Buick GL8 driver side belt pretensioner lock has a defective layout. In response, the solution proposed by Shanghai GM is to replace and rearrange the driver's seat belt pretensioner for free.
Subaru recalls more than 45,000 units of Legacy and Outback

On December 14, Subaru China submitted a recall report to AQSIQ. From that date onwards, some imported Lishi and Outback vehicles were recalled in China, involving a total of 45,270 vehicles. This time it was less than 5 months from its last recall.
The recalled models are the 2010-2013 Subaru Legacy and Outback, with production dates from June 3, 2010 to September 8, 2012. The reason for the recall is that when the guide bar is pushed, it is easy to loosen and float relative to the front, and at a specific low speed, it can be directly advanced from the D position to the R position.
Subaru China stated that the affected vehicles will be replaced with AT guide rods for free, at the same time, the guide plates will be tested and, if necessary, the guide plates will be replaced.
Mercedes-Benz imported cars recalled nearly 5,000 vehicles

The AQSIQ announced on December 14 that Mercedes-Benz China will recall some imported Mercedes-Benz S-class/SLK-class cars for 2011 and 2012 starting from February 15 of next year, involving a total of 4999 vehicles.
Mercedes-Benz China stated that due to changes in the filter's production process, some vehicle fuel oil may leak through the fuel filter, causing potential safety problems. The company will provide fuel filters for all vehicle replacements free of charge.
It is reported that Mercedes-Benz authorized franchise service center will notify the relevant owners from February 15, 2013, owners can go to the nearest franchise service center for free inspections and necessary maintenance issues.
Automatic Air -cooling Block Molding Machine
Adjustable Foam Machine,Foam Eps Block Machine,Automatic Eps Molding Machine,Block Polystyrene Equipment
Zhejiang Huasheng Machinery Equipment Co.,Ltd , https://www.zjhsfoammachine.com