March 20, 2018, Guangxi
Yuchai
joint venture gifted Ai Siti Sensing Technology Co., Ltd. in Yulin inaugurated. This is an important move made by Yuchai Group to the transformation of high-end parts and components industry, marking Yuchai's further progress in the development and internationalization of emerging industries. Yu Ping, chairman of the board of directors of Yuchai Group, and Olaf Keizerwit, managing director and managing director of UST, Germany, jointly unveiled the new company.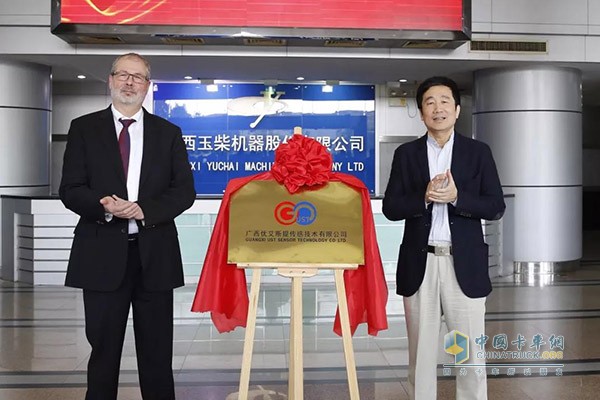 Yu Ping, Chairman of the Board of Yuchai Group, together with Olaf Keizerwit, Managing Director and Managing Director of UST, Germany, unveiled the new company
Guangxi Yousiti Sensing Technology Co., Ltd. is a joint venture established by Chengxin Company, a subsidiary company of Yuchai Group, Shanghai Xinhan Sensing Technology Co., Ltd., and Shenzhen Zhongshiheli Investment Partnership. It is dedicated to the development of high-end intelligent sensing technology. In order to develop and produce high-temperature sensors and flow sensors for diesel engines, the company will develop and produce NOx sensors, pressure sensors, air quality sensors, and passenger vehicle sensors. It has become a professional supplier with a full range of automotive sensors and excellent quality.
With the industrial upgrading, the sensor market has great potential, and the average annual increase in the output value of the sensor industry has reached more than 20%. The country has always focused on supporting the development of sensor technology. Several policies have been introduced to support the sensor industry and significant progress has been made, but there are still some key issues. Technology needs to be broken.
After a global inspection, Yuchai selected UST as a strategic partner and technical supporter. German UST company is a key enterprise supported by the German Federal Ministry of Education and Research, a well-known supplier of sensor chips in the German automotive industry, and the world's second largest supplier of integrated sensor chip R&D and production. It mainly develops and manufactures gas sensors, and provides components and components. Parts, equipment and technology R&D project services have strong scientific and technological strength in temperature, gas sensing technology, and leakage monitoring.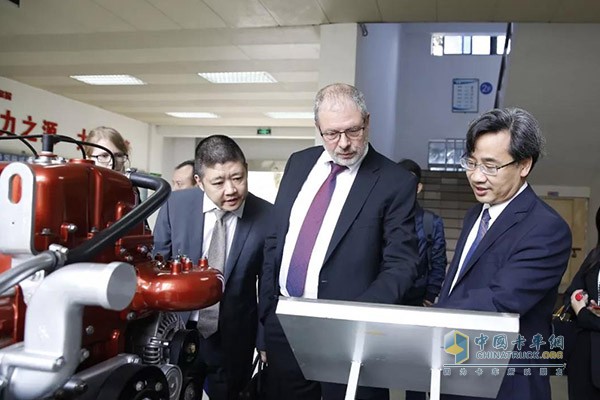 Yuchai and German UST company leaders interact
The establishment of Guangxi Yousiti Sensing Technology Co., Ltd. marked the formal establishment of strategic cooperation between Yuchai and UST. Olaf Keizervette is full of confidence in the cooperation between the two parties. He said that the German UST company attaches great importance to the development of the Chinese market. This time, it has reached a strategic cooperation with Yuchai Group and jointly established Guangxi Youyisite Technology Co., Ltd., which is an important new starting point for market development. We hope to use Yuchai Group. In the engine industry's tremendous influence, we jointly develop and produce sensor products suitable for the Chinese market, and work together to open up the Chinese market, achieve win-win cooperation and create a brilliant future.
Readings:
Blood Sugar Test,Blood Glucose Meter,Blood Sugar Monitor,Blood Glucose Monitor
Ningbo Dasky Life Science/ Eralab Scientific Instrument(HK)Co., Limited. , https://www.daskyswab.com