The core message: As the energy crisis worsens and new energy sources are used in the automotive industry, it will be a rainy day and make a great contribution to the environment. In this regard, new energy favorable policies are frequent; car companies seek cooperation and investment; emerging automobile companies catch air, crazy enclosure... When will new energy subvert the traditional fuel vehicles? What are the pits in the new energy automotive industry? How to seize the new energy this outlet?
The bow is wound and the sword is shed.
"The shake of a Yao shakes a 3 or 4 year is not a lottery." This is a common problem in Beijing and other big cities for buying cars. However, new energy sources have begun to struggle. The most important thing to do in investing is to see the trend. Electric cars are the trend, and the era of electric cars is getting closer and closer to us.
In 2015, Beijing did not issue 60,000 new energy indicators. It was finished in August 2016, and it was finished in April 2017... Guess what happened in the months of 2018?
In 2017, all brands launched new energy vehicles, and various listing activities, strategic cooperation, and huge financing took place. Under the general trend of global industrial change, the pace of progress of new energy vehicles has begun to accelerate.
Many countries have introduced new energy vehicle support policies, and their efforts are not small. Many countries (eg Finland, Norway) have explicitly banned the sale of fuel trucks. The ban on the sale of fuel vehicles in China is undoubtedly a matter of time.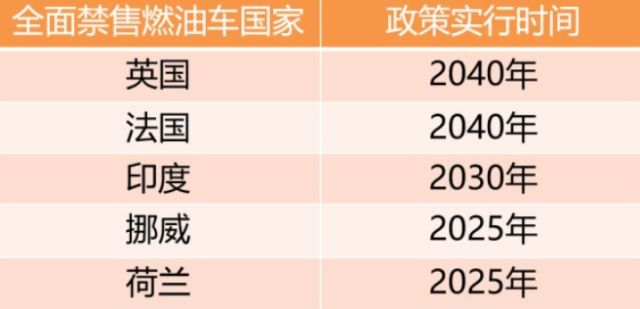 Stop selling traditional car schedules
In 2018, what trends will China's new energy automotive industry develop? Pinto Business Review conducted analysis and prediction from 10 aspects in an attempt to more comprehensively observe the development trend of new energy vehicles.
Trend Forecast 1: Spiral Rise in Production and Sales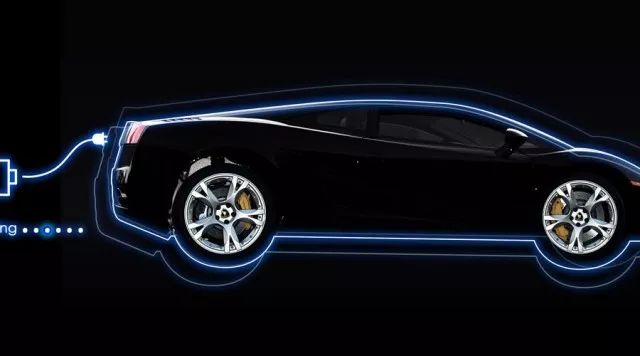 At present, the scale of production and sales of new energy vehicles in China is the world leader. It has continuously become the world's largest producer and sales volume of new energy vehicles in the past three years, and the cumulative production and sales volume has exceeded 1.8 million.
Among them, in 2017, the production and sales of new energy vehicles in China reached 774,000 and 777,000 vehicles, respectively, an increase of 53.8% and 53.3% year-on-year, respectively, and the market share was 2.7%, an increase of 0.9 percentage points over the previous year. In January 2018, the sales of new energy vehicles in China reached 38,000 vehicles, an increase of 4.3 times year-on-year.
Although doubts are unavoidable, but under the support of policies, the new energy car has been determined and will only continue to move forward. From the data, the demand for China's new energy vehicle market spirals, with 500,000 vehicles in 2016 and 800,000 vehicles in 2017, while it is expected to reach more than 1 million in 2018 and 2 million in 2020.
The small production and sales target of 1 million has a symbolic significance for China's new energy auto industry. If it is achieved, it represents the scale that the new energy auto industrial chain can support from the scale of one million.
Trend Forecast 2: New Energy Automotive Industry Changes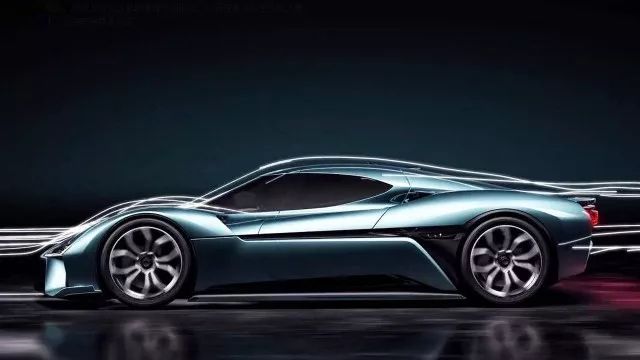 The new energy automotive industry is taking shape. The traditional car companies such as Guangzhou Automobile, Beijing Automotive, BYD, and Geely are leading the way. At the same time, the new forces represented by Weilai, Weimar, and Xiaopeng are decisively involved in capital and technology, and take a completely different path.
Traditional car companies accelerate the transformation of the layout
In 2018, the global coverage of BYD's new energy vehicles will be expanded from 200 to 400, and the main push will be 100,000 yuan or less. In addition, BYD will add 30,000 charging facilities next year.
Beiqi New Energy released the "Optimus Prime Plan", which is planned to be launched in Beijing, Xiamen, and Guangzhou from 2018 to 2020. It will set up a public travel platform and a storage and maintenance platform for all cities to build 1,000 switching stations. Operate 100,000 vehicles.
Geely will develop several electric models, hybrid models and plug-in hybrid models. In 2018, it plans to launch more than five new energy models.
Rising new forces to build factories
Weilai Automobile has reached 14 billion yuan in financing and is planning to build a production base in Shanghai. Weilai Motors has hired eight banks including Morgan Stanley and Goldman Sachs to prepare for its listing in the United States during the year. It is reported that the scale of the IPO is about 1 billion to 2 billion U.S. dollars. In terms of factories, Weilai Automobile has already started to build a production base in Shanghai's Jiading District, planning about 800 acres of land.
Weimar Motors plans to gradually introduce more than one new car each year to the market from 2018 onwards. Weima's first mass production car will be launched in the middle of this year. The new car will be equipped with Baidu's Apollo system, priced at 200,000 yuan, and the integrated operating range can reach 450 kilometers.
The new energy automotive industry is changing. Whether it is the traditional car companies to accelerate the transformation of the layout, or the construction of new car financing facilities, will promote the new energy automotive industry to a new prosperity.
Trend Forecast 3: Bright prospects for shared cars, hidden dangers hidden
Having experienced the prosperity and winter of shared bicycles, the shared advantages and hidden dangers are self-evident. At present, most of the time-sharing rental vehicles in the market are new energy vehicles. Although they are accompanied by loans and free disposal, they attract users. However, the number of charging piles does not match the number of shared vehicles, and the lack of vehicle points leads to industry operating efficiency. Low, shared car convenience is not enough.
Even so, Mobi Travel, Didi Chuxing, the United States and other Internet giants, Beijing Automotive Group, SAIC, SAIC Group, Geely Automobile and other traditional auto manufacturers still have to enter the new energy-sharing automotive industry. It can be said that independent operators relying on capital and exploration services based on travel services of the entire vehicle companies are currently the two major forces.
With the continuous expansion of the scale of shared vehicle operations and the expansion of the operating area, the operating difficulty and operating pressure of shared vehicles are increasing, and the industry standard operation needs to be strengthened, for example, the perfection of insurance, the development of personalized solutions for companies, or the forced purchase of business-level commerce. Insurance will only allow users to have no worries and the future prospects will be good for the long term.
Trend Forecast 4: Commercial Vehicles Take the Lead
There are two forms of human transport: the flow of life and the flow of goods. In the field of new energy vehicles, commercial vehicles are expected to take the lead.
The electrification of public transport has been carried out for many years, and the effective market for new energy buses is now approaching saturation. Taxi and logistics vehicles are expected to usher in a new round of electrification, as a field of government procurement and urban traffic control.
As we all know, the big cities in the settlement of personal travel traffic, the recognized way is to reduce private cars, and vigorously develop the public transport system. In the same way, the most effective solution to the travel of goods is also the creation of a "cargo bus system".
To solve inherent shortcomings such as battery life, recharging, and one-time loading, the "goods exchange" system is perfect, and a large number of self-owned vehicles of logistics companies are no longer required. Goods are regularly routed on fixed routes, and sub-stations arrive to form an efficient, An orderly, reduced idle and wasteful urban cargo capacity system has formed a new wave of new energy.
Trend Forecast 5: Complementary Industry Gradually Improves
During the two sessions, Minister of Industry and Information Technology Miao Wei publicly pointed out: "Charging infrastructure is still a short board for our development."
Although the new energy automobile industry has begun to take shape and the industrial chain is relatively complete, as the number of new energy vehicles continues to grow, the contradiction of inadequate supply of charging infrastructure has intensified and the overall construction scale has lags behind.
The data shows that as of the end of 2017, China's various types of charging piles have reached 450,000, and the ratio of car piles is about 3.8:1. There is still a big gap from the 1:1 national plan. Charging technology is the key to the development of electric vehicles. In the future, the charging trend of electric vehicles will be a combination of "the daily slow charging of private AC charging points" and "public fast charging and supplementing".
The next step is to accelerate the construction of charging infrastructure, encourage wireless charging, smart charging, high-power charging technology innovation and industrialization, and support the construction and operation of hydrogen refueling stations.
Trend Prediction 6: Combine Artificial Intelligence and Drive Forward to Driverless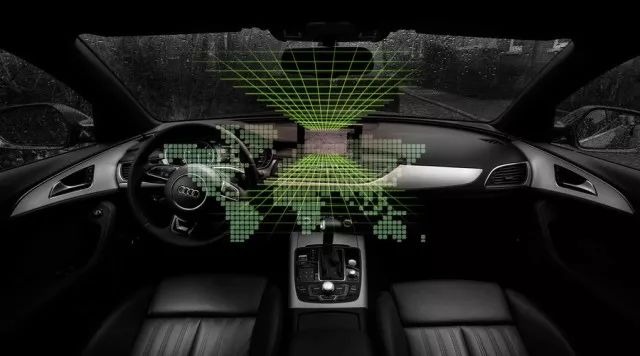 The scene of traffic that was hacked in Speed ​​& Passion 8 is no longer science fiction. Artificial Intelligence + New Energy = Future Cars. Car networking + new energy will completely change the way of travel, while eating hot pot while driving a car is no longer far away.
To this end, industry insiders recommended that we accelerate research and introduce operating policies to lay the legal foundation for accelerating the industrialization of autonomous vehicles at the national level; to strengthen the prevention of car hacking attacks and the great risks caused by the control of key data; to accelerate the deployment of self-driving vehicles. Operation, promote the planning and construction of intelligent road infrastructure, and accelerate the transformation of a new urban traffic environment for self-driving cars.
It is conceivable that in the future, a driverless car powered by electricity or solar energy or other clean fuel, controlled by artificial intelligence, will not only have the "friend" attribute, chat with you, and perceive your emotions; it will also be your exclusive servant. For you to "run errands" to buy coffee, pick up at the airport.
Trend Forecast 7: New Energy Technology Route with Chinese Characteristics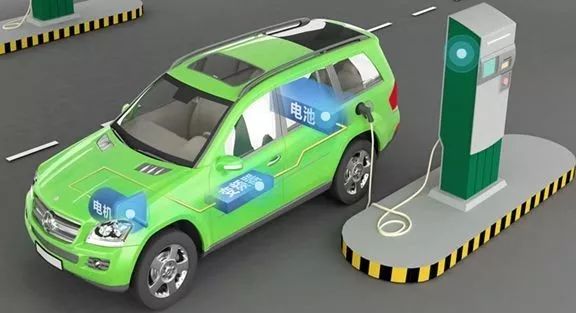 New energy vehicles include hybrid vehicles (HEV), pure electric vehicles (BEV), fuel cell vehicles (FCEV), hydrogen engine vehicles, and other new energy vehicles such as gas vehicles, alcohol ether vehicles, and solar vehicles.
At present, the pure electric strategy has achieved initial success, but the drawbacks have begun to appear. Therefore, the technical advantages of fuel cells, plug-in type, and upsizers as technical supplements in certain application fields will receive more policy attention and support.
Focusing on the future, we will focus on breakthroughs in key components such as power batteries and high-power, high-reliability fuel cell stacks. Distributed renewable energy will become the main energy source for power generation, and intelligent charging will trigger a dramatic change in energy structure.
Trend Forecast 8: The gradual improvement of the power battery recycling system
At present, there are many problems in the recycling of power batteries for new energy vehicles in China: 1. Recycling laws and regulations are not yet perfect; 2. Recycling and utilization systems are not yet sound; 3. Recovery technology and process levels need to be improved; 4. High recycling costs. It's hard to make money.
At the same time, the new energy vehicle power battery recycling system was accelerated and the "New energy vehicle power battery recycling pilot implementation program" was completed. This will systematically review and stipulate the standardization of power battery structural design, connection method, process technology, and integrated installation. At the same time, it will strengthen the formulation of corresponding laws and regulations on the recovery, transportation and storage of waste power batteries, and further implement the power battery coding system and traceability system.
At the same time, the use of subsidies to standardize the recycling of new energy vehicle batteries. New energy vehicle power battery recycling will gradually be standardized, providing new growth drivers for the development of new energy vehicles.
Trend Forecast 9: Low Speed ​​Electric Vehicles Come Back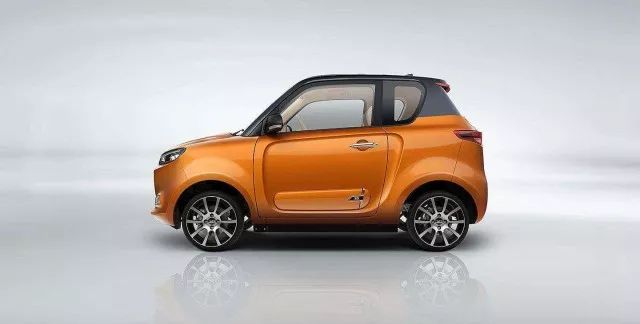 Previously, relying on subsidy policy support, pure electric A0, A00 market to bring low prices, the advantages of the license to form a certain impact on the low-speed car market, harvested a large number of low-speed car users, but due to 2018 new energy vehicle subsidy policy adjustment, the life The compulsory upgrading of mileage will result in a substantial increase in the cost of vehicles, and some models that rely too heavily on subsidies will withdraw.
At the same time, low-speed electric vehicles are expected to make a comeback with the advantage of not relying on subsidies and not needing to be on the cards for the time being. They have ushered in a new round of rapid growth in the third and fourth tier cities where traffic management policies are relatively relaxed, occupying half of the country.
Low-speed electric vehicles have the ability to replace the same level of fuel vehicles, but the lack of technical standards and standardized management, battery life, battery attenuation, SME products without after-sales service are also outstanding issues, although occupying three or four-tier cities, but low-speed electric vehicles If you really want to win the recognition of the consumer groups and have a broader development, you still need to increase investment in after-sales service.
Trend Forecast 10: Channel Model Innovation
Various new energy vehicle sales promotion models have emerged in an endless stream, including direct marketing, distribution, and operations. With the integration of online and offline auto channels and services, the new retail model based on e-commerce has become a new outlet.
However, channel models vary for different user groups. Some analysts pointed out that users in the first-tier and second-tier markets are more concentrated and generally have experience in buying cars. The model of direct experience stores is more recognized; while users in third- and fourth-tier cities are relatively dispersed, and many first-time buyers, the traditional 4S store model reliability. higher.
In addition, some vehicle and charging facility operators are also exploring ways to sell vehicles by providing vehicles or charging services to potential customers, thus forming a series connection of the entire industry chain.
to sum up
Although China's new energy auto industry is developing rapidly, some bottlenecks and problems cannot be ignored, and attention must be paid to improving the relevant policies for industrial development. The bottleneck of the power battery urgently needs to be broken, there is a deficiency in the construction of the charging facilities, and the problem of parking is the most important. Various policies and regulations need to be unified.
However, no doubt, from a variety of perspectives, the prospects for new energy vehicles are still bright, based on new energy, artificial intelligence technology blessing, but also for the future of the car preset a variety of possibilities.
Academician Ouyang Minggao of the Chinese Academy of Sciences stated that "China's electric vehicles have a first-mover advantage, the Internet has technological advantages, and photovoltaic technology has an industrial advantage. If three advantages are integrated, it is believed that the overtaking of the corner of China's auto industry will certainly be realized."
It is composed of automatic tape dispenser collection to which can provide different cutting actions to suit any production line and off-line requirements. KDW Automatic Tape Dispensers are applicable to all kinds of adhesive tapes , the non-stick tape, and double-sided tapes. Some of our models are also capable of cutting and distributing two rolls of adhesive tapes simultaneous.KDW Automatic Tape Dispensers are programmable and easy to use. For more information about KDW Automatic Tape Dispensers, Please contact us or you can also visit our official website to see our product catalogs.
Tape Dispenser,Electric Tape Dispenser,Durable Auto Tape Dispenser,Accurate Electric Tape Dispenser
ShenZhen KDW Electronics Co.,Ltd , https://www.smtsplicetape.com