Spring road maintenance is a long-term, uninterrupted work that needs attention at all times of the year. Different from other seasons when the road is maintained in the spring, there are some issues that need to be noted. Because spring is the season of recovery of all things, it also requires some special treatment for the roads. We should pay attention to the following issues, so that we can do a good job in road maintenance.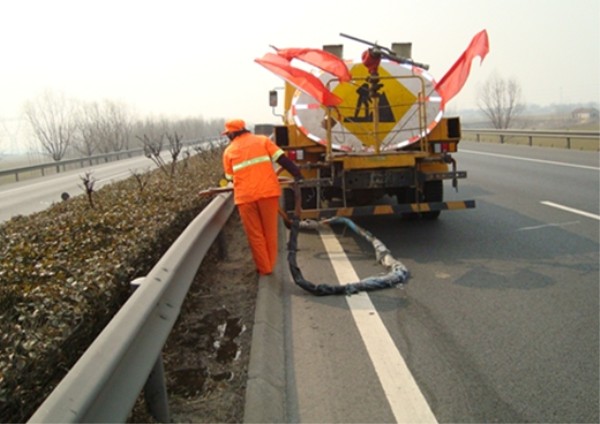 First, pay attention to the inspection and handling of issues left over from winter roads. After the winter roads are frozen, snow and other weather, there will be a wide range of dust or cracks on the road surface. Spring is a good time to repair roads. The roads should be overhauled in time, and problems found should be dealt with in a timely manner. Because the road surface is frozen in winter, some problems will be highlighted as the temperature rises, which will ultimately affect traffic safety.
Second, we must do a good job of irrigation and greening the greenery on both sides of the road. The spring is also a good time for greening. It is a very favorable opportunity to carry out green planting and greening work on both sides of the highway. There are green belts on both sides of the general road. New plants can be planted, and past plants can be irrigated. They will continue to grow.
Third, care should be taken in the use of suitable maintenance tools during the spring highway maintenance . In the spring maintenance of roads, appropriate maintenance tools should be selected, such as road maintenance vehicles, special vehicles for paving roads, green vehicles, sprinklers and other special equipment should be used. In this way, we can ensure the smooth completion of the highway spring maintenance work. If the tools used are improper, it is difficult to guarantee the efficiency of road maintenance, and it is difficult to achieve the quality of highway maintenance.
Fourth, the road maintenance in the spring should pay attention to the cleanliness and hygiene of the road. The road health issue is particularly noteworthy because the frequency of road cleaning during the winter is relatively low, and some roads in the spring have less accumulated debris. Meticulous inspections and sweeps should be made at all times to ensure that the highway can be used normally.
1. High quality imported Compressor energy saving and low noise.Compressor brand Embraco and Danfoss is available for customers to choose.
2. Toughened heated glass, anti condensation and energy saving and good visual effect.
3. LED light in illumination, avoiding glaring.
4. Independent electronic board and cooling system, can be easily taken out for maintenance or replacement.
5. Environment-friendly CFC-free Refrigerant R134a or R404a.
Ice Cream Display Cabinet,Ice Cream Freezer,Ice Cream Display Freezer,Gelato Ice Cream Display Freezer
ShanDong XiMaiD Commercial electrical appliance Co. LTD , https://www.sdximaide.com